Discovery Calabria
Camping Village PIZZO GRECO THE CALABRIA You Don'T EXPECT THE LAUNCH of "DISCOVERY CALABRIA" A WEB BASED COMMUNICATION PROJECT ISOLA CAPO RIZZUTO (KR/ITALY).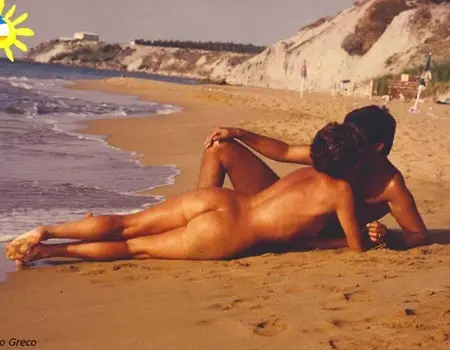 Discovery Calabria is a web based communication project that brings together various partners in order to communicate a never seen Calabria, a region in Southern Italy that tourists don' t expect to find. Everything is played on double meaning of nudism to communicate the need to undress himself from the prejudices and stereotypes to see and enjoy a modern Calabria but natural at the same time.

Calabria where the tourist doesn' t only find the clichés as red hot chillies, ' nduja sausage, sleepy elders sitting on the sidewalk, pastors and mobsters, but also accommodations and facilities for niche tourism, and… sparkling wine produced by local companies.

THE FILM Shooted in October 2014, the short film " The Calabria you don't expect tells about a couple of young people travelling in Calabria: a student of anthropology, and her friend, an assistant professor that acts as girl's tutor. Is Mark that suggests the hypothesis of the Martine' s thesis for the bachelor: go in a region in the Southern Italy where people are considered backward and reluctant to the new costumes and to appear naked in public and around to record and study the inhabitants' reactions.

But at the end of the trip will be a surprise…
For more information about DISCOVERY CALABRIA project, please visit: http://www.discoverycalabria.com.