June 7 World Naturist Day
TOMORROW, JUNE 7, IS WORLD NATURIST DAY.
AS WE WAIT FOR DISCUSSION OF THE BILL PRESENTED IN THE SENATE TO REGULATE NATURISM IN ITALY, FENAIT ASKS: WHY DOES THE "LAND OF THE SUN" UNDERVALUE THE RIGHT OF CITIZENS TO PRACTICE NATURISM AND IN SO DOING FORFEIT TOURISM REVENUES WORTH BILLIONS OF EURO ANNUALLY?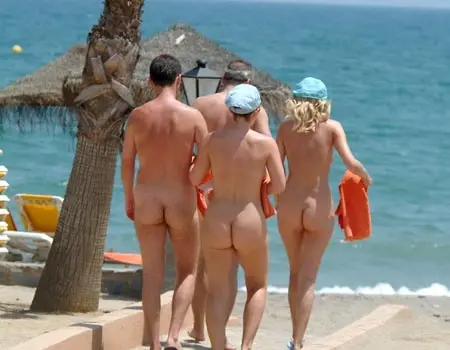 Tomorrow, the first Sunday of June, is World Naturism Day.
All over the world numerous naturist associations are celebrating by opening the doors of thousands of sites dedicated to this practice, e.g. campgrounds and tourist villages, even to first-time visitors who want to learn more about this practice that is so healthy and in harmony with nature.
For the occasion meetings and gatherings will held on numerous naturist beaches throughout the world. FENAIT's Vice President Simona Carletti points out that we have been waiting so many years for a law to be passed regarding this practice in Italy as well. She therefore gives thanks to Senators Donatella Poretti, Umberto Veronesi, Mario Perduca, Anna Maria Carloni, Roberto Della Seta, Roberto Di Giovan Paolo and Vidmer Mercatali who brought a bill to the Parliament for the "Decriminalization and legalization of practicing naturism" in Italy.
Carletti adds "This bill would not only defend the rights and tranquility of more than 500,000 Italian naturists but would also attract a significant flow of high quality tourism which would result in notable economic benefits to our country.
This is why approximately 20 million European naturists currently, for obvious reasons, prefer to go on vacation in countries like Spain, France and Croatia, which have hundreds of naturist beaches and campsites for naturists.
FENAIT asks why Italy rejects the revenues from tourism worth billions of euro annually, especially if we consider that Italy is the "Land of the Sun" and therefore potentially a highpriority destination for naturist tourists?
An appeal to the Ministry of Tourism: are you interested in receiving 60 million tourists?
On the occasion of World Naturist Day (the first Sunday of June) we appeal to the Ministry of Tourism to get naturism becomes regulated and protected by the law as it has been in other countries of Europe and rest of the world. In Italy the Supreme Court jurisprudence has decided to legalize naturism in places where it is customarily practiced, and to consider full-bodied nudism criminally insignificant if practiced on secluded beaches frequented by naturists only.
The Court even states that naturism should be considered an expression of individual freedom that that it may be based on hygienist beliefs. However, Article 726 of the criminal law code applies pecuniary penalties to "anyone who commits acts against public decency in a public place or open spaces exposed to the public ".
This wording is vague and gives rise to misunderstandings and misinterpretations.
There have been many cases where of police intervention in to stop naturism, and judges have issued orders against its practice.
These episodes occur regularly, as reported in summer news stories.