How far along is the bill?
At the beginning of this New Year, I would like to return to some considerations regarding the need to make a law in Italy that recognizes the practice of naturism. I have received letters and heard comments sharing ideas on this subject: how far along is the bill?
Why is no one talking about it anymore? It would be a huge mistake if the law were to exclude free naturism outside the campsites.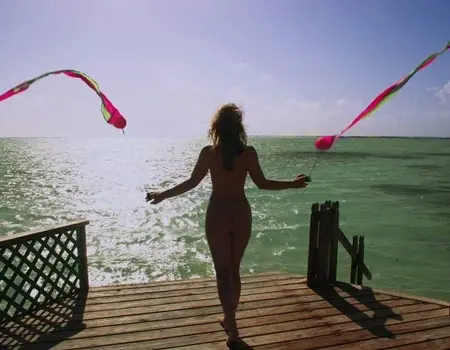 The law should be limited to the recognition of naturism only in dedicated clubs. ... and so on. Emilia Romagna was the first region to pass a law in favor of naturism. In the early days certain issues came up that could have limited naturism to the beach of Lido di Dante, but the massive attendance of naturists on the beach and the efforts made by Camping Class's management removed all the constraints.

In 2010 the beach had an extraordinary turnout of naturists. This example shows us that if the presence of true naturists is massive at the free sites, the authorities will begin to accept the reality of it and perforce start being in favor, or at least tolerant, of it. Naturist freedom for has also been won on the beach of Nido dell 'Aquila in San Vincenzo, thanks to the many years of a naturist association located there.

There are many other beaches where for years true naturism has been practiced (see list on following pages) and this means that the authorities are tolerant of healthy naturism without deviations.

But the law has not yet been approved, even though the first bill dates back to 1996 because transverse bills have to be presented at the beginning of each new term, in other words, bills signed by MPs from parties of the left, center and right! Why? I can discuss a few considerations here and leave others.

The bargaining power we have is weak. We have insufficient economic power. We are inadequately representative of the total number of members enrolled in the Italian Naturist organizations. But there are many Italian naturists, or rather, Italian naturist vacationers.
Tons of them can be seen in the summer in Corsica, on the French coast of the Mediterranean and the Atlantic, the Greek islands, the Balearic Islands, the Croatian coast, campsites in Spain and recently also in Portugal. Most of these nudist naturists, who bring their money abroad and spend it there, are not part of an organization that can represent them in Italy.

On the other hand, they do not stay in Italy because there are no organized spaces; and in some cases, they prefer not to let their choice known. Another phenomenon has also been occurring for some time: naturism on "social networks". There is nothing wrong with it because it is an effective channel in many respects.
However, those who frequent these sites to get an understanding of naturism should consider going beyond the theory alone, which explores the ethical content.

They should go beyond mere curiosity or an excuse to have a chat on the Internet. Those who participate should get out there and practice naturism, and we hope they are not stopped by insurmountable limits. We hope they choose to join naturist associations to support our movement.

To these few examples we could also add the socalled characteristic proper to the Italians, i.e. individualism, and in this case it will take much effort and commitment to form a movement that is large and strong and representative.

These few lines are not intended as a source of negativity, but as food for thought for each of us who can then choose between their own naturism and naturism within an association. In my opinion, organized naturism is the most steadfast way for Italy to reach a status similar to that of many other European countries, i.e. which have a greater abundance of dedicated beaches and organized campsites.