VAMA NATUR Naturismo sul Mar Nero
Vama Natur is a naturist club born from the idea of founding members to enjoy naturism at liberty in the seaside resort of Vama Veche on the border between Romania and Bulgaria known for over a century by naturists all over the world, especially English, French, Russians, Canadians and Americans as well as, of course, Romanian and Bulgarian..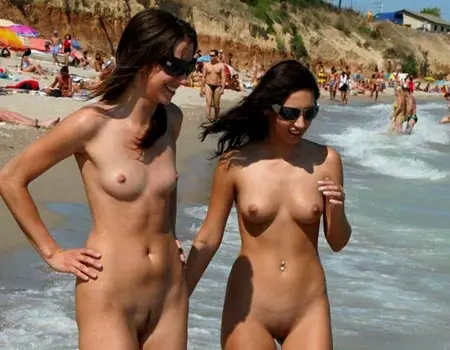 The microvillage consists of several terraced bungalows, pitches for caravans, ready-made and available on-site caravans, and some awnings available on site.
To reach the beach below the white sand and limestone rocks (over 12 km long) you do not need to cross roads, you can reach a path that goes down the hill on which the club is located (distance from the beach 50 mt).
Always by the beach you will come to the Two-Mai locality other known naturist beach (600 mt by the beach).
The club has a small indoor mall where you can buy what you need (food, beach equipment), a hundred meters away is the small town of Vama Veche with shops, restaurants, waterfront bars, etc. The beach Vama Natur is also renowned for the sport fishing in apnea and with fishing rods, being a natural reserve not uncommonly sighting dolphin groups, always at a hundred meters there is the fish farm with its own restaurant.
There is the possibility to make trips to the Techirghiol lake with free mud baths and the possibility of practicing naturism.
Another visitable resort is that of Eforie with its beautiful beach and finally Corbu with its beautiful sand tongue of more than 10 km extending into a magnificent lagoon with depth of sea of for 360 days about 50 cm. Naturism in Romania has an ancient tradition and practiced practically on all the beaches where textiles go.
The Vama Natur club is not a campsite but an association so allows members of the club to have very competitive prices and feel like at home.
It is also possible to install fixed caravans and this allows members to have their own home Sea "for 360
days a year, having the possibility to send it to relatives and friends as long as they are registered.
The usual and beautiful weather from early April to early October (months when temperatures range from 27 degrees to minimum 35), but sometimes there are years where you can bathe from February until in November.
Maurizio Barbieri, one of the founding members, is on site for 365 days a year so you can enjoy the peace and quiet of your stationary caravans that you can buy at a great price and quality at some of the conveniences.
For information you can call Mauritius at: 0040732138121.