Elba Island. New Naturist Official Beach
A particularly enchanting beach, thanks to its black sand and black shingles, and thanks to the steep cliffs around it, with the vegetation right down to the beach.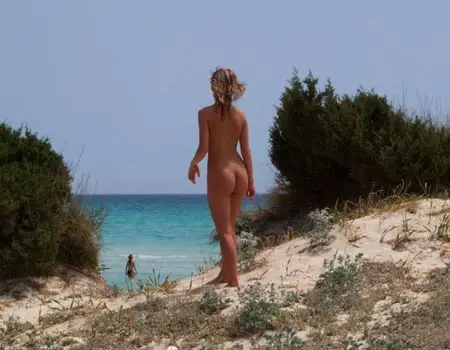 The car park is very small and is on the hill overlooking the beaches.

The view from here is breathtaking: it looks on to the whole Capoliveri coastline, from Acquarilli beach on the right to Norsi beach on the left, and so on until the small island of Gemini opposite Innamorata beach. It's not very easy to get to the beach because the road down is very steep, with a slope of about 100 metres.

The cystal clear water with the reflection of the sea bed makes the entire view from the top of the road very suggestive indeed.

The beach is divided into two parts by a big rock. The second beach is mostly for nudists. There are no facilities at all.
Since it consists mainly of black sand and shingles it can be very hot: we advise you to take a sun umbrella with you.