Close the beach of Laguna del Mort
ERACLEA - Region Veneto
The City of Jesolo decides to block access naturalistic oasis, for years méta of the integral sunbathers. After the fire a few days ago, the City of Eraclea proposed to prohibit access to the area, making it a protected area accessible only through guided tours.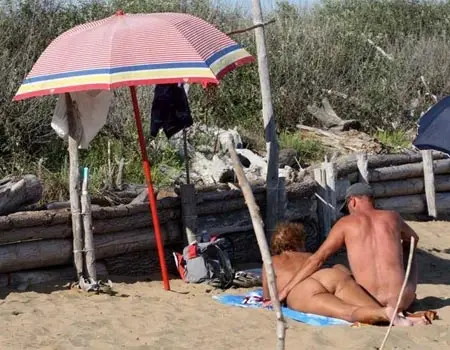 Therefore impossible to think of creating space naturist reachable only by boat, which was mentioned for some time, will not be achieved even by the Jesolo beach, in the area close to Cortellazzo, as had been proposed.
For the future, the only one still standing hypothesis is that of building a naturist village in the Pineta, but with a load of private investment.
"No admittance to the entrance of the lagoon Mort organizing guided tours is only a hypothesis which sees favorable there - says the Mayor Valerio Zogg - also because the site live protected animals and plants at risk of extinction.
Even the ANAA Association (belonging to FENAIT) who ran a stretch of beach, today had to abdicate because of logistical difficulties; lack of sanitary facilities, access difficulties, compliance with safety regulations.
A naturist beach can not be achieved - we have not a stretch suitable for this purpose.