Vritomartis Naturist Resort
Following the excellent advise of a friend, we visited the naturist Hotel Vritomartis on the island of Crete in the second half of May.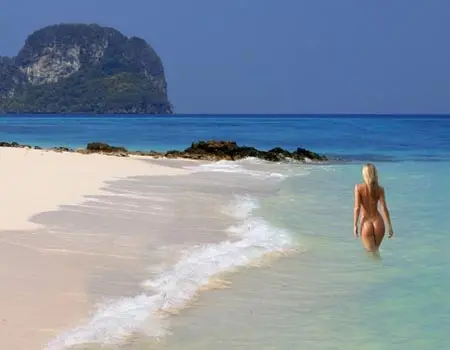 As my friend mentioned, the hotel is owned and run by the Douroudakis family. What he didn't mention was that this means a member of the family is in every key area of the hotel's operation.
Each ensures that their department performs optimally, from front house through kitchens, restaurant bars house keeping and even the little shop.
The overall effect is that every aspect of ensuring the comfort of the guests is comprehensively covered and there are no weak links.
They all have a vested interest and do their upper most to ensure that their area give complete satisfaction to each and every guest- and they do it with a warm smile.
Crete itself is a sizeable island with a fascinating geography and history. It was the site of the Minoan civilization which preceded classical Greece and the Minoan Palace can be seen in Knossos.
The main towns are Heraklion and Chania and much of the north coast has been developed into a tourist destination.